Welcome: You are Invited
Mission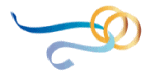 A Call to Marry The Land of Israel: This is a call for nations, ministries, prayer rooms and individuals to stand in an Isaiah 62 Covenant to the land and people of Israel through prayers, support, blessings and weekly prayers. In this agreement to pray for and bless Israel we become "Married" to the land of Israel to stand in covenant to bless this nation and see the promises God has made to Israel fulfilled blessing all the nations of the earth.
[ Genesis 12:3; See also, Isaiah 62: 4-5, Isaiah 60: 2-5, 10-12, Isaiah 43: 5-9]
The Marriage Covering


In Israel marriages are often performed with a canopy covering called a Chuppah or (Hoppa). It is a representation of God's covering over the covenant they are entering as they are married. Part of the Isaiah 62 call to "marry the land" is a call to "Pray For" the promises of God to be fulfilled for the Peace of Jerusalem and the nation. Isaiah 62: 6, 7) In this sense, it is a global spiritual Ahlya of sons and daughters returning to marry the land as envisioned in verses v4 & 5 .

Implementing the Vision (Isaiah 62: 6- 7) "I have set watchmen on your walls, O Jerusalem, who shall never hold their peace day or night. You who make mention of the Lord, do not keep silent, and give Him no rest till he established and till He makes Jerusalem a praise in the earth
A Call for a Global Prayer Watch to cover Israel in a Canopy of Prayer
Your prayer covering would be for 1-hour weekly as a covenant with the land of Israel and its people.
Prayer Points
1) Pray for the Peace of Jerusalem and the nation of Israel.
2) Pray for the protection of Israel and its borders
3) Pray for the fulfillment of God's promises to Israel
4) Pray for houses of prayer to be strengthened and to expand in Israel and the Middle East
5) Pray for Egypt and Syria to know the Lord
Isaiah 19: 23-25
)
6) Pray for the habitation of God's presence to be restored in the land and his people.
7) Pray for the Gentiles and Kings of the earth to come to stand with Israel. (Isaiah 60)
8) Pray for and support existing ministries in Israel